That is when Pokey's Christmas party is and we are going to try, yet again, to go. For the past few years we have had things happen that have prevented us from going - his emergency appendectomy two years ago, my torn knee ligaments last year - and this will be our last year to attend for a while because Peanut is leaving for college this coming summer so we won't have anyone to watch Hobbit which is why we thought we'd better give it another go... anyway, here is my challenge... I bought a beautiful Christmas plaid taffeta skirt
three
years ago that has yet to have the tags removed and I desperately want to wear it to the Christmas party this year but it's a tad too small.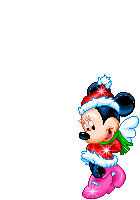 I put up a post on my "mommy forum" to see if anyone had any suggestions regarding jump-starting weight loss. I hope to find some really great suggestions in a few hours time but in reality, I'm sure it will be full of things that I won't do. I refuse to do starvation or medication things and I right now my exercise capabilities are limited - not to say I don't push it but it I do have to be a bit careful. I already have a few ideas - increase water and walking. My dear friend, LoriJean, let me borrow two of her "Sweating to the Oldies" dvds so I'm going to do that as well. I do have a bit of a game plan but I feel frazzled because Pokey just told me about it last night so I haven't had time to organize and figure out how to 'attack' the situation.
It would make my day to be able to put that skirt on and wear it out, for many reasons. I guess it's time for a little faith, trust and pixie dust... I did buy it from Disney after all.