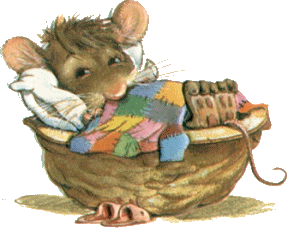 Sick. As a dog. That is what I have been all day. What a way to ring in the new year. Thankfully, I'm starting to feel a bit better... I've been upright for longer than 5 minutes and I don't feel like I'm gonna toss my cookies. Fingers crossed.
It's a suitable end to 2010 and if this uptick in my feeling better continues, it will be an appropriate feeling for the start of 2011. Out with old and in with the new - ewwww, bad pun. Off to curl up in my big blue chair with my soft Pooh blanket and knit in the New Year.
Be safe everyone and I wish y'all a blessed 2011.