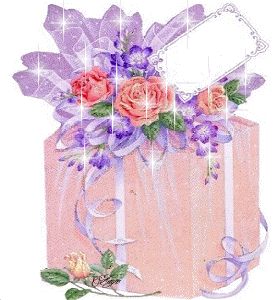 I'm blaming sleep deprivation on this one - stupid people with fireworks. Anywho, shall I tell you what I forgot yesterday? Okay, sit tight...
IT WAS MY 2ND BLOGGIVERSARY!
It's true and it passed without fanfare because I fell asleep at different points throughout the day and finally gave up the ghost when I woke up in my chair, having missed Act Three of "
Dr. Horrible's Sing-Along Blog
" that I had gotten off of Netflix. It was just after 10 p.m. so the post never got written. It was going to be a good one too - full of reflection and introspection. I know that a lot of bloggers will write their posts ahead of time, and there have been times when I do too, but 98% of the time my posts are real time - some are pre-coffee time and that's always scary.
So what was I going to do for my second anniversary post, besides look back... I was going to have a fabulous giveaway. Awww shucks, right... no worries - we'll still do it! The beautiful Ruth from
Rock + Purl
and the gorgeous Carrie from
Irish Girlie Knits
are supplying the presents this year too. Aren't they fabulous? If you've not wandered over there in all this time you've known me, wander now. I've linked up their blogs to make it easier.
I love these two designers - they are both heroes of mine because of their creative genius. One lives in the city of my dreams and creates the most ethereal pieces. She gives me courage to always follow my heart and reminds me that the journey is just as rewarding as the end result. One is a kindred spirit who brings me comfort and reassures my faith in the beauty of simplicity and family. These two women may not know it but collectively, they gave me the courage to even attempt to design knitwear. I am nowhere near as talented as Ruth or Carrie but they inspire me daily to always try something new... and I know they will inspire you too.
Radiant Ruth is giving away a copy of her pattern "
Glacial
" and a copy of her pattern "
After Five Sweater
". Aren't they gorgeous! In order to give some love back to her, be sure to
"like" her Facebook page
and tell her hello from both of us because I know she'd love to hear from you. Don't forget to tell me in the comments - what is your favorite design from Ruth? She has 26 spectacular items in
her Ravelry store
to choose from so take a gander and share you findings.
Captivating Carrie is donating two patterns as well - but the winner of each will get to chose! She has 29 delicious items to decide from in
her Ravelry store
so take a gander and do the impossible - tell me your favorite in the comments. I have such a hard time narrowing it down to just one and they change daily. Today though, I'm crushing on her "
Raindrops on Roses
" and "
Comfort Food
" - how about you?
So there you go - my gift to you on my 2nd bloggiversary. 791 posts later and still going strong! I'll leave this giveaway running until 12 a.m. EDT on Friday, July 13th so we can bring a little luck to the day. I'll announce the winner that morning in my weekly "
Weekend Wonderment
" post. I can't wait to see what patterns from these two extraordinary women y'all fall in love with - because I know it's impossible to pick just one!
Good luck everyone!