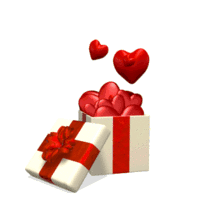 Sharing the love
I do, I really do. It was so much fun back in July. The anticipation, announcing the winners, mailing out the parcels. I absolutely loved it. I've been wanting to do another one but I needed a reason to celebrate. After much contemplation and fiddle-farting around, I've decided ~ 100 is a good reason to celebrate.
The kids celebrate 100 days in school, why can't I celebrate when I reach 100 subscribers? So that's what I'm going to do. As soon as I reach 100 subscribers, either here or on
our Facebook page
, I will host a giveaway!!
So while you go and tell all your friends, I'm going to go and gather up items for the goodie bag. This is going to be so much fun! Hurry, hurry - it'll be better than Christmas!!