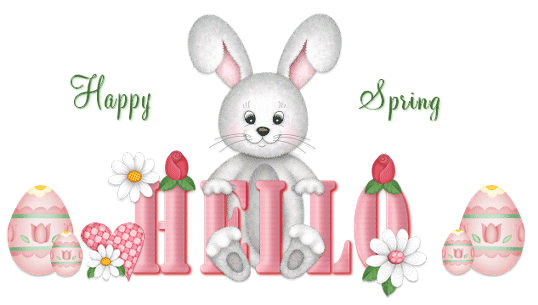 Yeah for Spring!
That's when it all begins. Hobbit will be headed to the car loop where Pokey will be waiting. I will be halfway home from visiting a dear friend for the day. Once we are all home, it will officially begin - Spring Break!
That means we get a whole week off our regular routine. Well, perhaps not totally off because my chores still need to be done or I'll go buggy but still - no car pick up line, no alarm for a few days and just a relaxed time. Plus, I think the Easter Bunny is bringing a bathing suit for someone small so we might pop over to the pool.
We even have a few things mapped out - Monday and Wednesday will be filled with Disney magic and good friends. Tuesday is looking like a trip to the movie theatre is in order because we all want to see Mirror, Mirror and afternoon shows rock. Less people, less money, less headache. Pokey also promised to teach Hobbit how to ride her bike without training wheels! I won't be watching until she's mastered it - just ask Peanut about learning how to drive with me.. I am too nervous for such things.
Tomorrow around 4ish life will slow down, just a bit.